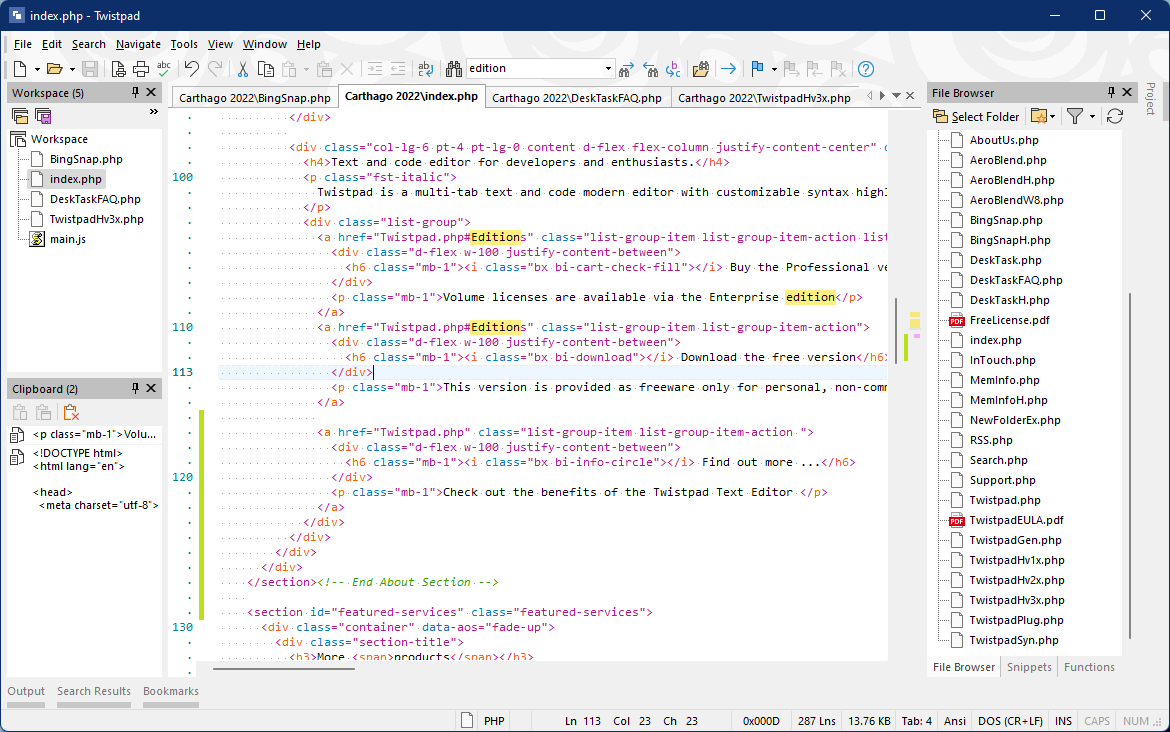 Text and code editor for developers and enthusiasts.
Twistpad is a multi-tab text and code modern editor with customizable syntax highlighting for popular scripting languages, a wide range of formatting commands, customizable interface, integrated file compare, external tools support, native 64 bit support and much more.

NewFolderEx adds a menu item to the context menu of the Windows desktop and folders background with the possibility to create a new folder.