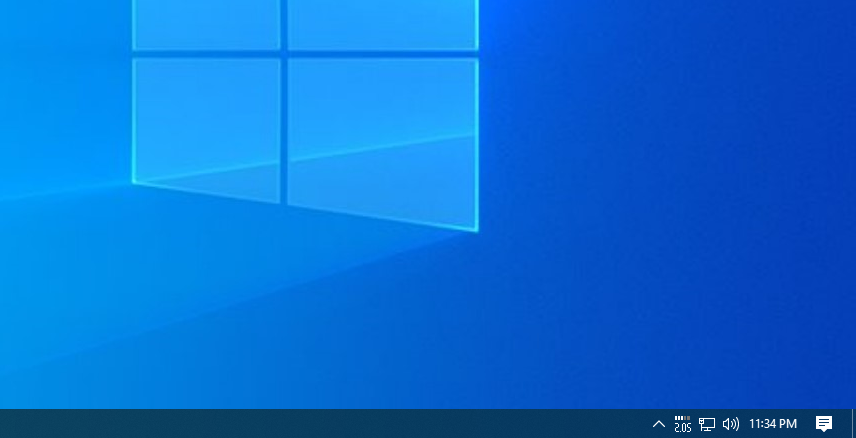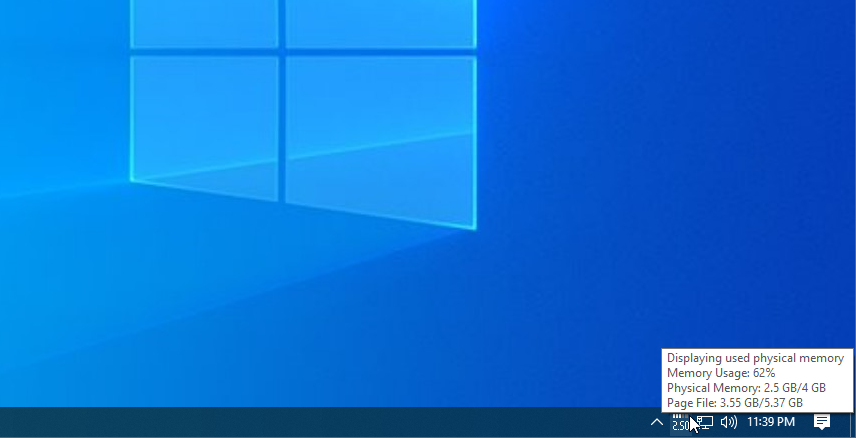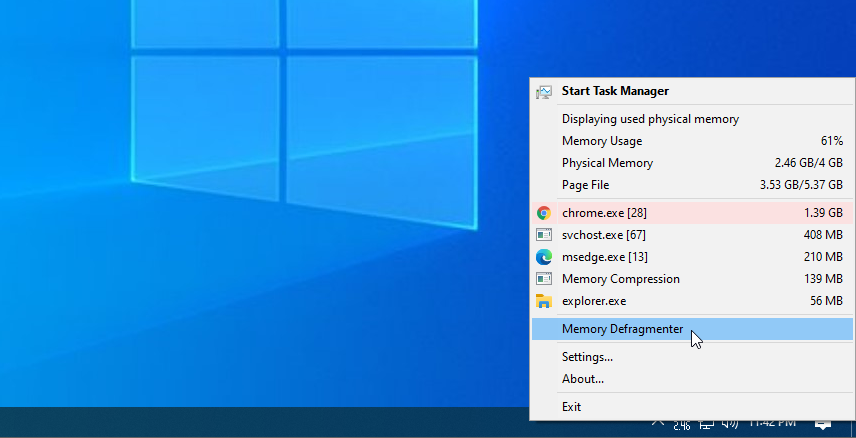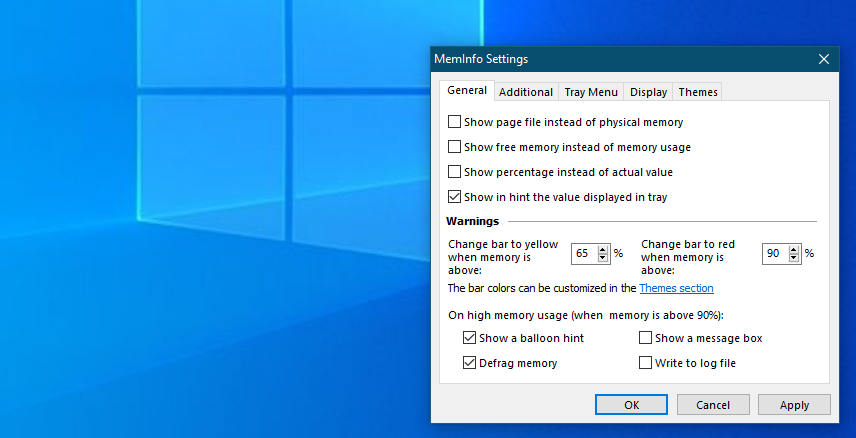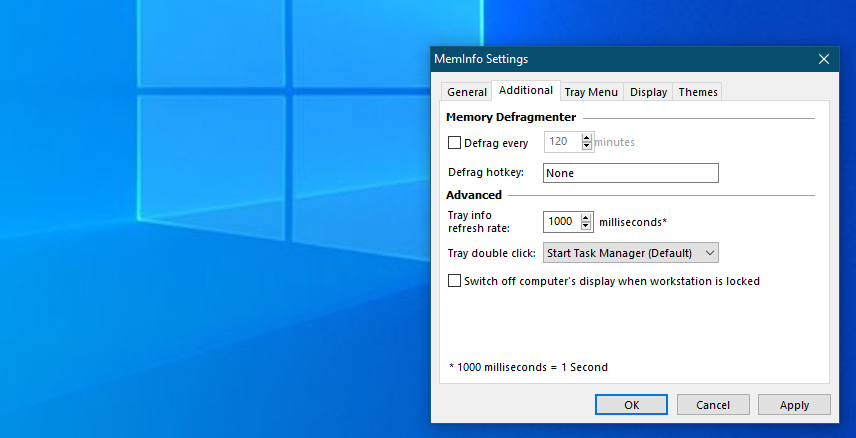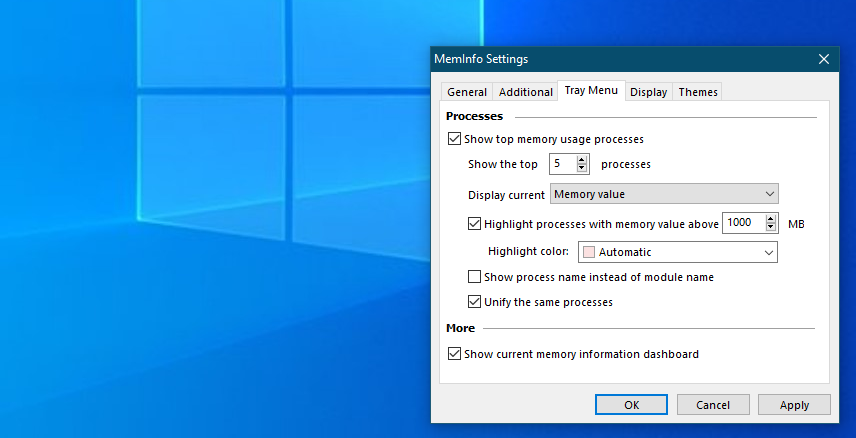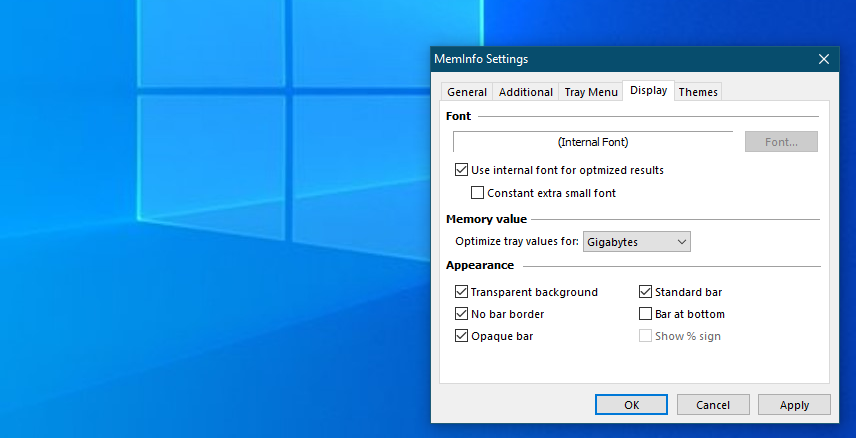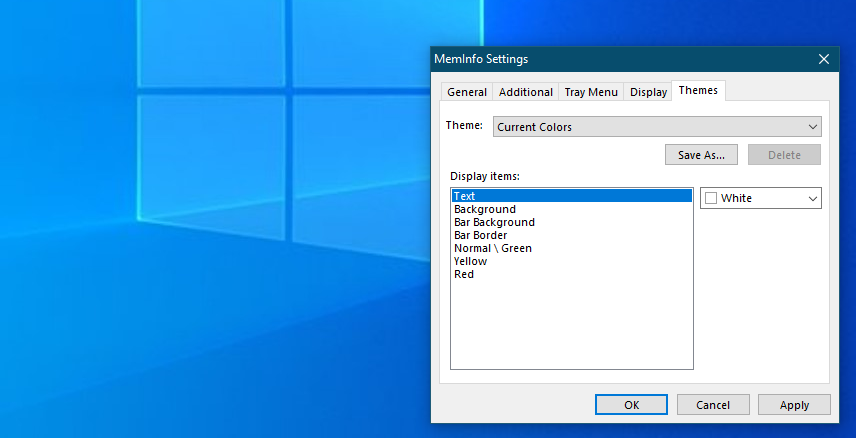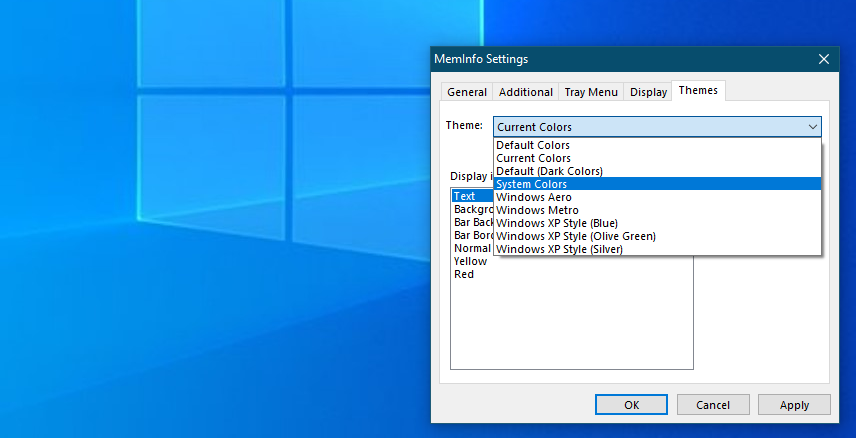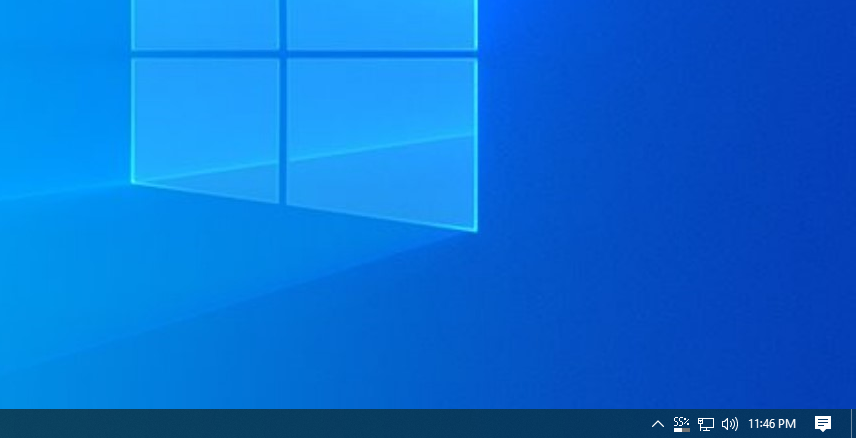 What is MemInfo?
With a small gauge graphic and the value updated in real time, MemInfo gives a fast feedback to current memory usage in Windows.
Highly customizable; Choose when MemInfo should warn you about high memory usage, show physical memory or Windows page file, show free or used memory, choose the font that looks better.
MemInfo features a built-in memory defragmenter to allow speed up your computer by maximizing the available free memory.
To help find memory hogs, the top memory usage processes can be optionally displayed in the tray menu, sorted by memory usage, with the possibility to free process memory or terminate it
Version History
Version 3.51 SR1 - Released 20 January 2020
Version 3.51
New option to write log on high memory values
Fixed: Custom highlight color would not be saved
Minor bug fixes
Microsoft and Windows are registered trademarks of Microsoft Corporation. Microsoft Corporation in no way endorses or is affiliated with Carthago Software. All other trademarks are the sole property of their respective owners.
Download

MemInfo 3.51 SR1
Requirements
Microsoft Windows 11 / 10 / 8.x / 7 / Vista / XP
Portable option included in the Setup
License
MemInfo is freeware. It can be freely used and distributed in commercial and private environments but is subject to the terms and conditions of the license agreement.
If you find this program useful, please consider
making a donation
. A donation would not only demonstrate your appreciation for this software, but also help and encourage future developments.
We thought that MemInfo was a great little utility that most Windows users will find helpful. Worth getting!
Completely Free Software