Tray FM unintrusive interface is commanded from the Windows Tray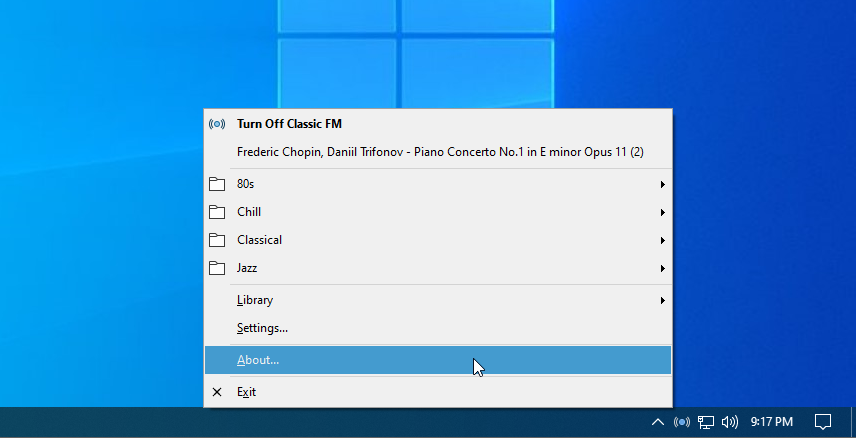 Dark and Light themes are available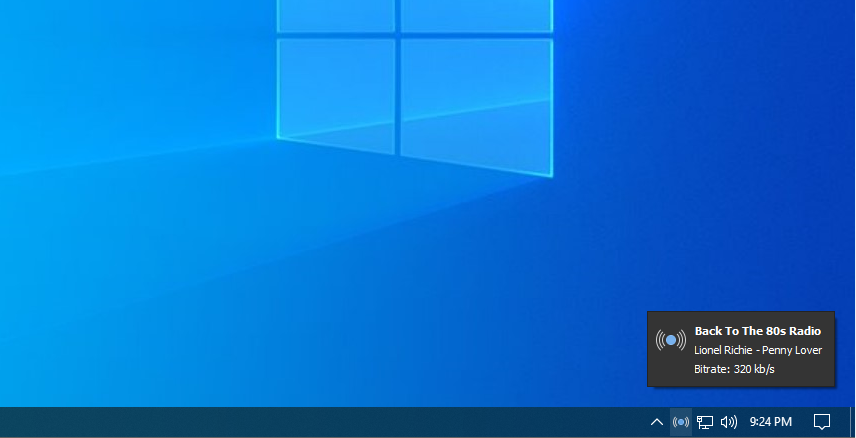 Pop up notifications when the station information changes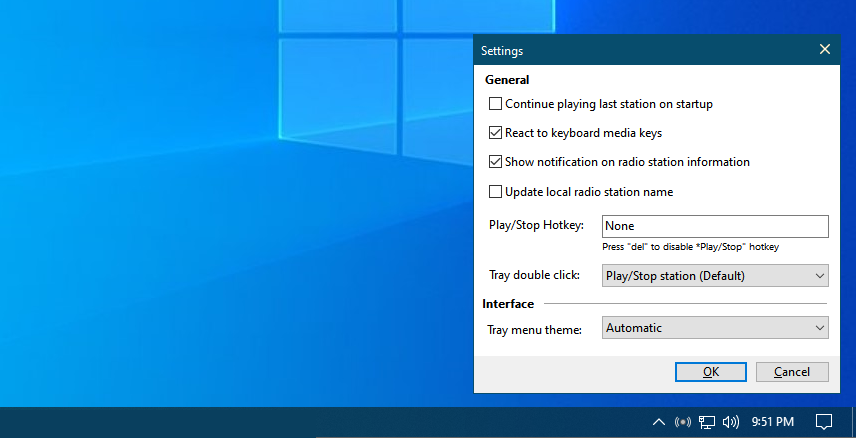 Settings window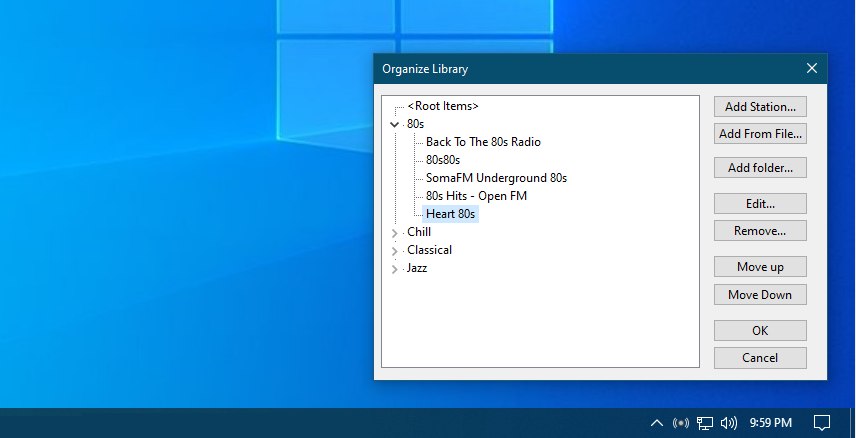 Library organizer window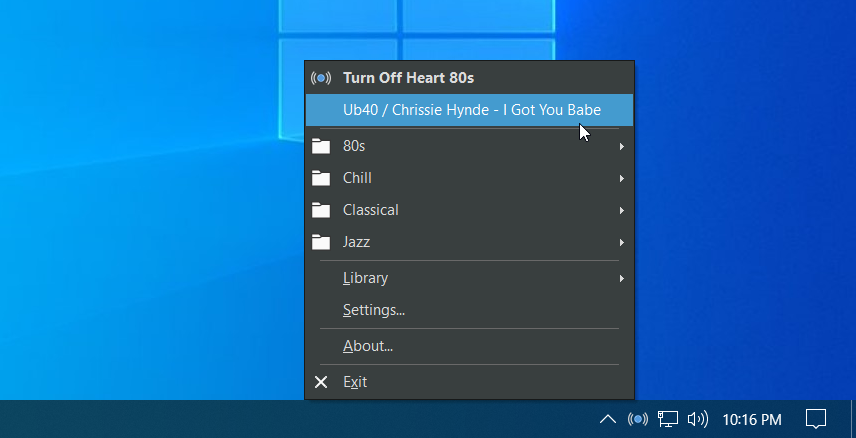 Support for high DPI scaling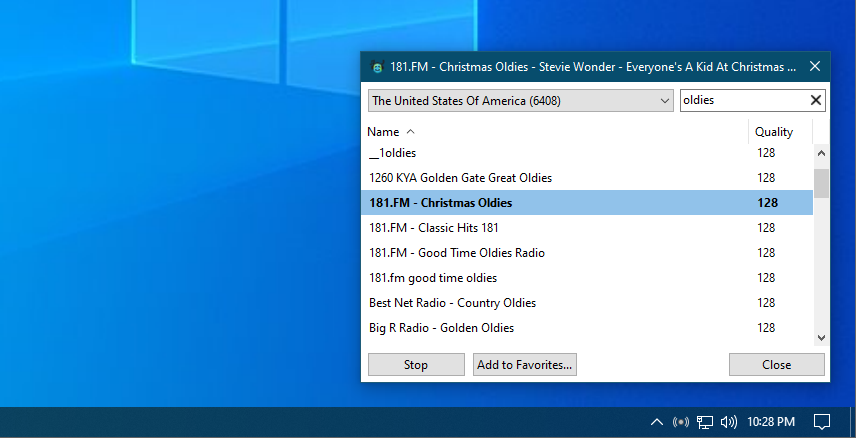 You can keep a list of radio stations in the main root folder
What is Tray FM?
Tray FM is an online radio streaming player running in the Windows tray.
With an unintrusive interface, Tray FM is just a click away to tune in to your favorite online station (most traditional radio stations now have online versions) stay up to date with news, or simply keep a pool of your favorite stations for your work or leisure moments.
Tray FM comes with a pre-defined collection of radio stations, however the ability to customize the main menu (adding, reordering and deleting radio stations) will make it easy to manage your radio library.
Other features include support for most media formats, theme support and stream information notifications
Best of all Tray FM is free
Version History
Version 1.0 - Released on 28 July 2022
Carthago Software in no way endorses or is affiliated with the content broadcast by the online streaming stations that may be configured and/or listened via this software.
Download

Tray FM 1.0 32 bit


Tray FM 1.0 64 bit
Requirements
Microsoft Windows 11 / 10 / 8.x / 7 / Vista
Internet connection
Portable option included in the Setup
License
Tray FM is freeware. It can be freely used and distributed in commercial and private environments but is subject to the terms and conditions of the license agreement.
If you find this program useful, please consider
making a donation
. A donation would not only demonstrate your appreciation for this software, but also help and encourage future developments.