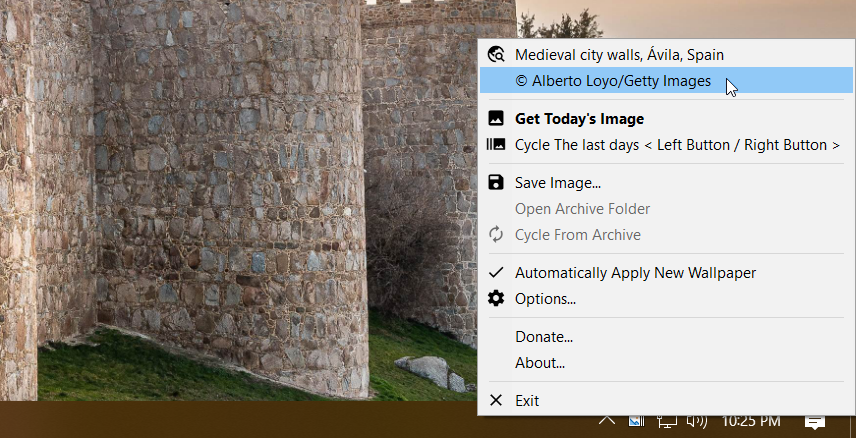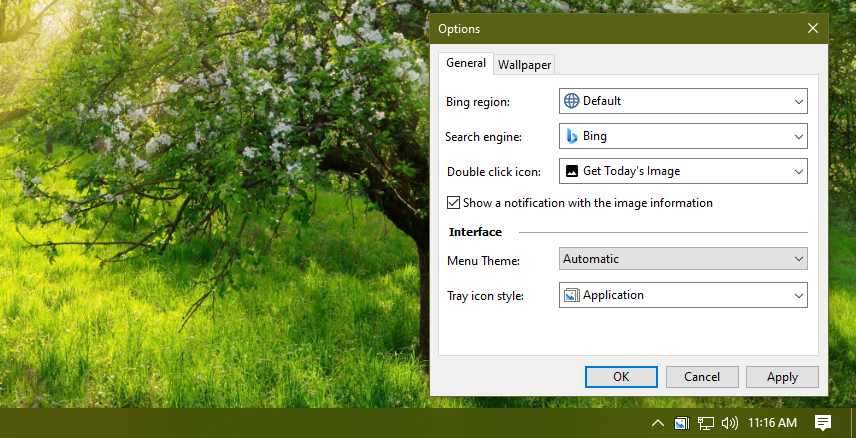 What is BingSnap?
BingSnap automatically changes your desktop wallpaper to the Bing image of the day.
Every day, the Bing image of the day will delivered to your desktop with full image information.
BingSnap is highly customizable. Choose which region you want your daily image to be obtained from, if extra information is shown, which tray icon is more to your taste.
Additionally you can select a folder on where to store all downloaded images for later reuse if you wish so. It even stores the images without changing the desktop background.
Don't want it running all the time? No problem, configure BingSnap to get the image on start up and exit immediately.
BingSnap can also cycle between the last 7 daily wallpapers
New Ability to obtain 4K (UHD) resolution wallpaper (When available)
Version History
version 2.5 - Released on 11 July 2022
Support for 4K (UHD) resolution images (When available)
New option to select preferred resolution
Reorganized Options dialog
Minor bug fixes
The images are provided for personal use only. All wallpaper images are copyrighted from their respective owners.
Microsoft, Windows and Bing are registered trademarks of Microsoft Corporation. Microsoft Corporation in no way endorses or is affiliated with Carthago Software. All other trademarks are the sole property of their respective owners.
Download

BingSnap 2.5 32 bit


BingSnap 2.5 64 bit
Requirements
Microsoft Windows 11 / 10 / 8.x / 7 / Vista
Internet connection
Portable option included in the Setup
License
BingSnap is freeware. It can be freely used and distributed in commercial and private environments but is subject to the terms and conditions of the license agreement.
If you find this program useful, please consider
making a donation
. A donation would not only demonstrate your appreciation for this software, but also help and encourage future developments.
The app worked smoothly in our tests and remained light on system resources usage throughout its runtime. All aspects considered, BingSnap offers a simple and straightforward solution for users who want to use the Bing image of the day as their desktop background.
Softpedia Review