What is NewFolderEx?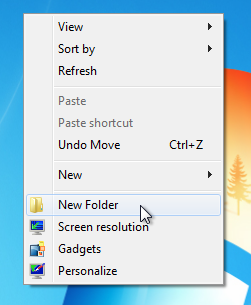 NewFolderEx is a Windows Explorer extension which adds a menu item to the context menu of the Windows desktop and folders background
NewFolderEx makes it possible to quickly create a new folder without using the default shortcut or waiting for the the "New" sub-menu to open.
Save precious time when organizing your files, either in the Desktop, explorer or in the "Save As" dialog.
Once you start using NewFolderEx, you will not look back.
Version History
Version 1.1 - Released on 3 January 2014
Support for German, Portuguese, French, Spanish and Dutch Windows language versions
New Application Icon
Version 1.0
Microsoft and Windows are registered trademarks of Microsoft Corporation. Microsoft Corporation in no way endorses or is affiliated with Carthago Software. All other trademarks are the sole property of their respective owners.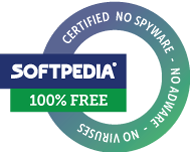 Download

NewFolderEx 1.1
Requirements
Microsoft Windows 10 / 8.x / 7
License
NewFolderEx is freeware. It can be freely used and distributed in commercial and private environments but is subject to the terms and conditions of the license agreement.
If you find this program useful, please consider
making a donation
. A donation would not only demonstrate your appreciation for this software, but also help and encourage future developments.
NewFolderEx is a very useful extension, which will surely save you time, especially if you are dealing with and creating a lot of new folders on a regular basis
I Love Free Software